What's the difference between a trusted, established firm and a forgettable, once-off product seller? BRAND. Branding is what people remember, and what keeps consumers coming back. People trust what they recognize, know and understand. The branding team at Branded turns your business into a brand by consolidating your values and goals into clear messaging that resonate with your core audience. At our initial consultations, you will see us go over your brand concept, message and identity. We then leverage that brand message to benefit all aspects of your business.
Branding creates the context for how you are perceived
Want a free consultation?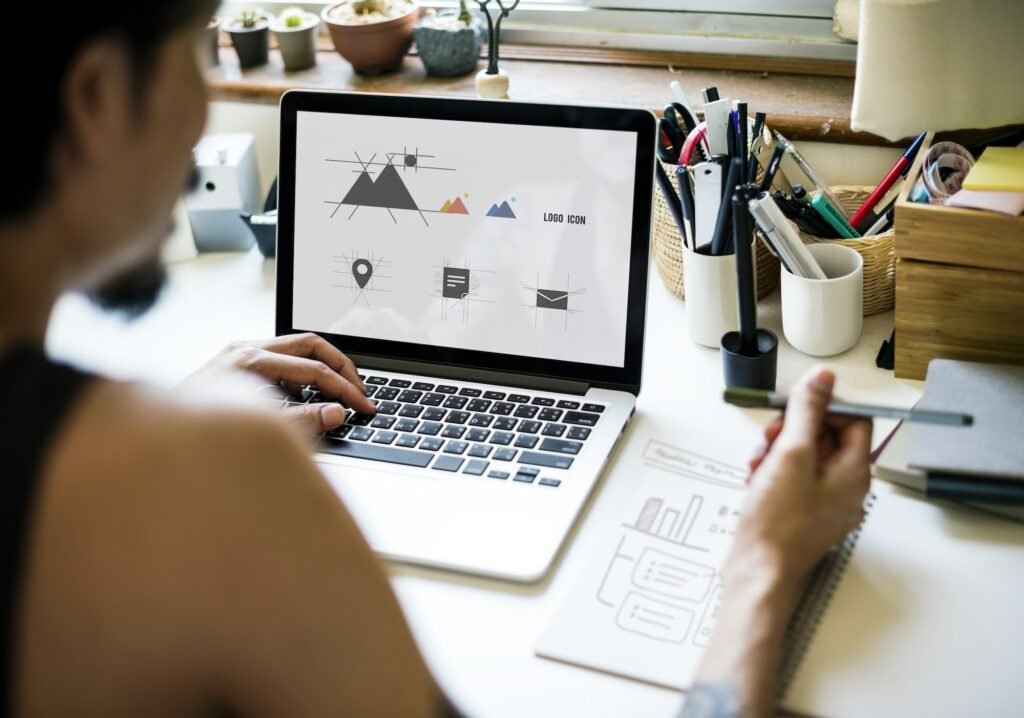 Your logo should be simple but memorable, encapsulating your business and expressing your brand values. Working alongside you, our designers will develop a logo that is visually appealing and embodies your brand, designed to grab and hold your consumers attention.
In addition to being a set of guidelines, a style guide serves as a template for clear, consistent message and is a crucial weapon in your branding toolbox. Our design and strategy teams work together to develop style guides that are reflective of your company's values and that establish trust through font and language selections, formatting, graphics, email guidelines, and other factors.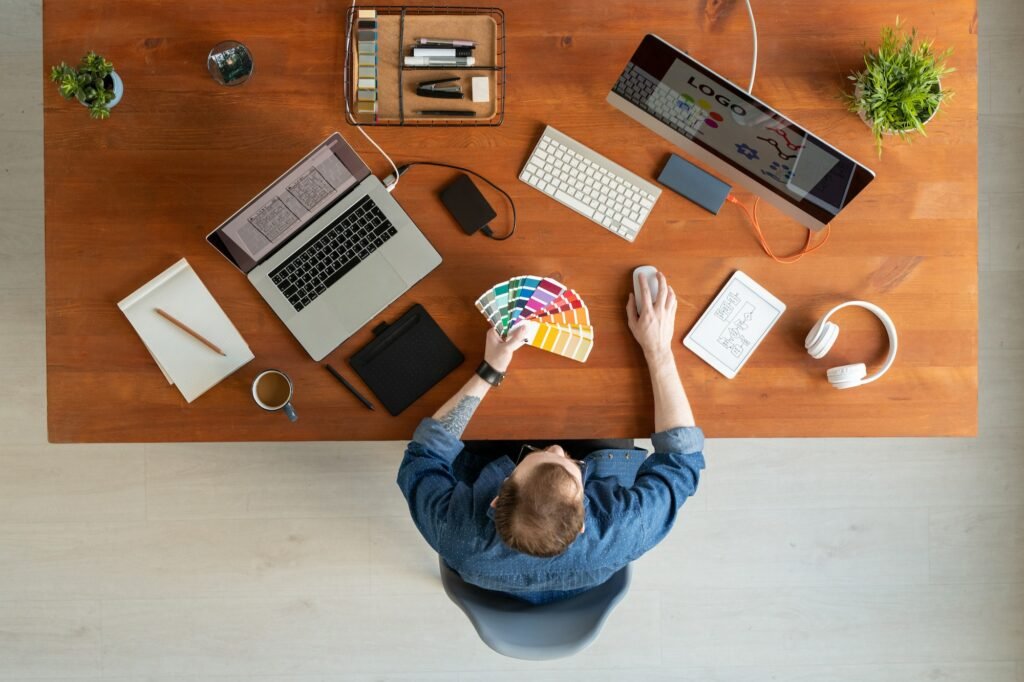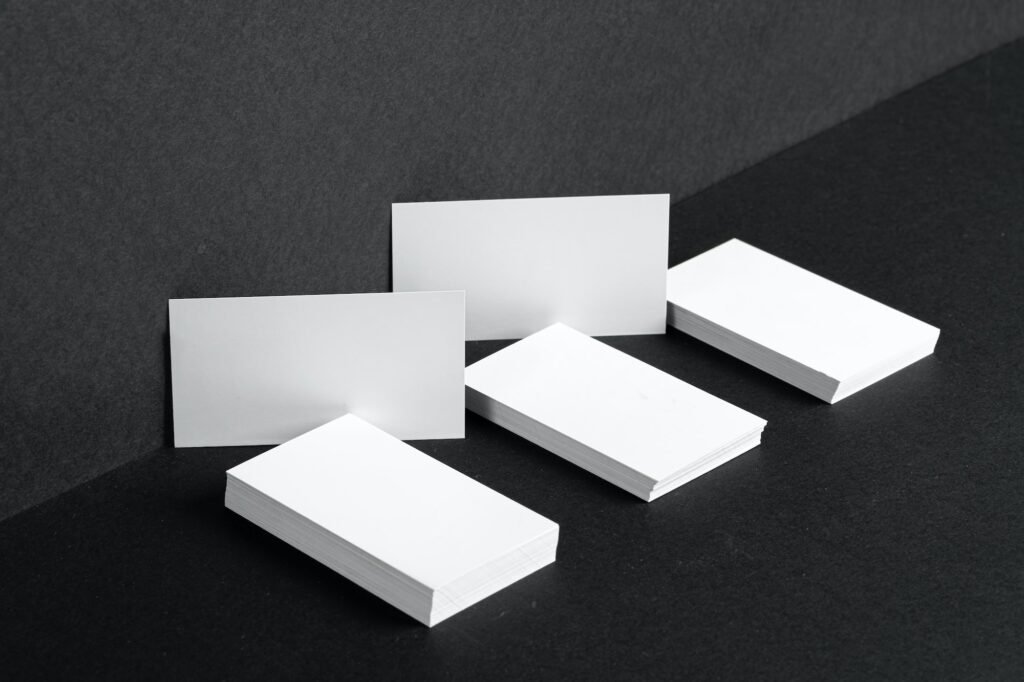 Our brand identity services will help you establish a visual aethetic for your business, encapsulating you who are and what you do into how you display your brand. We'll work alongside you to distil the essence of your business, creating a brand identity that sets you apart from your competitors.
Your brand identity is a message you send to your target audience, announcing who you are and what makes you stand out. Let's work together to conceptualise a brand identity that works for you. 
Brand management is the oversight marketing, ensuring that the branding decisions made for your company are resulting in stronger sales. Our brand management services see us combining your brand identity with your goals to ensure that your bran is consistent, present and has a powerful presence in your industry. To do this, we'll work throughout the marketing spectrum, leveraging research, content, social and design to ensure your brand marketing is doing the most for your business.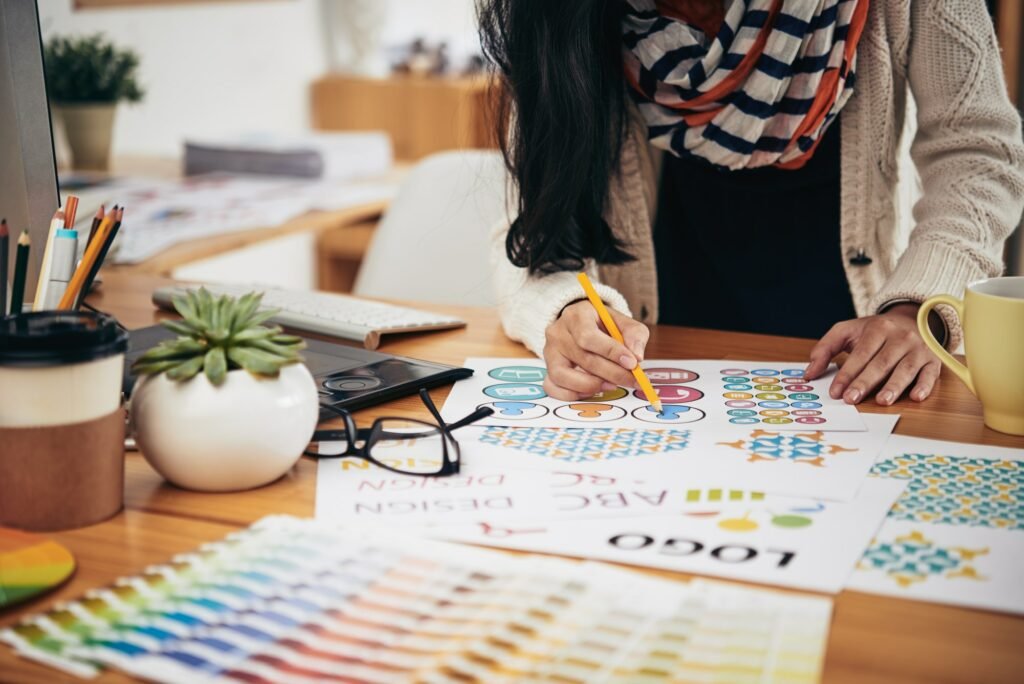 When you work with us, you're collaborating with experts who can give you a roadmap to get you Branded
With a demonstrated history of creating brands with impact, Branded is perfectly positioned to help turn your business into a brand. We guide you through the process of creating your brand identity. Then, we walk through the steps to develop that brand into tangible assets that are then used throughout the life of the business – not redone after a couple of years.
Our industry knowledge equips us to provide your company with tailored advice and strategies to ensure your brand flies.
Ever wonder why some water at the grocery store is $.75 for a gallon, and other is $5 for a 16 oz? Brand. The perception that one water is worth more than the other. People invest in a business's brand that they perceive to be of value to them. Creating a brand for your business takes dedicated thought and attention to the audience – positioning them as the main character and your business as the problem solver.
Branding is the creation of the mental and emotional perception one has of a product, service, or organization. It is what someone feels when they see or hear about a business. It incorporates not only the visual representation of a business, but also the messages that business puts out. Marketing is the act of putting out that message. It is the medium through which the audience receives the brand perception. Marketing is what grabs an audience's attention. It is the brand that communicates the emotion that brings the customer back. Pro Tip: Your BRAND must be developed first. That is what drives the future marketing strategies.
Brand consistency is one of the most important elements of branding. If you spend time cultivating a brand image and identity, it means very little if you don't use it. Consistency means using the same language, fonts, colors and messaging no matter the interaction. When you show up consistently, you build your brand's loyalty, providing a service people know they can trust and depend on.